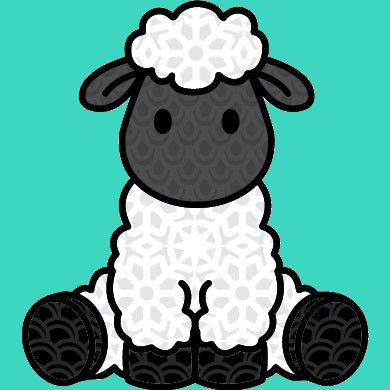 The Hub Cafe
Welcome to The Hub Cafe, bringing our love of craft and food together in one space.
Visit The Hub to sit and relax or craft in comfort. Do a puzzle or play a game with your friends and family from our communal selection. Browse our selection of giftware and consignment stock from local craft artists along with our huge variety of crafts.
Come in and enjoy a deluxe range of hot and cold drinks, including superb coffees, creamy milkshakes, beautiful bubble teas and much more. We also stock a range of alternative milks.
Have a scrummy, yummy meal with gourmet pies, frittatas, quiches and other pastries, savory muffins, toasties and soup.
Finish it off with a tantalizing taste of one of our delightful desserts. We have a wonderful range from bite size to big .
We always have gluten free options available across the range.
Prices to suit all.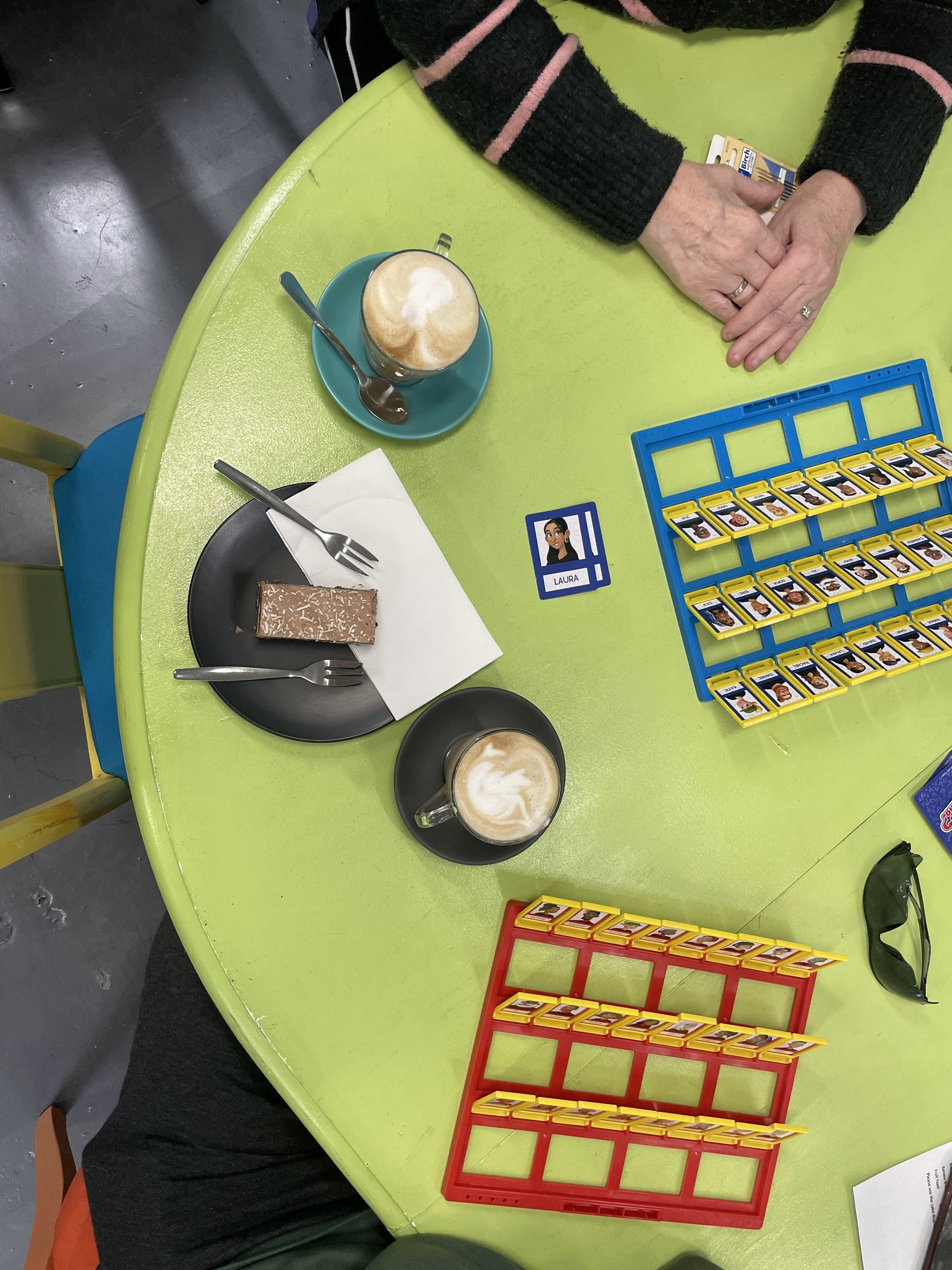 Game anyone!
Come in with friends and family, young and old and enjoy a selection of games and puzzles from our communal shelf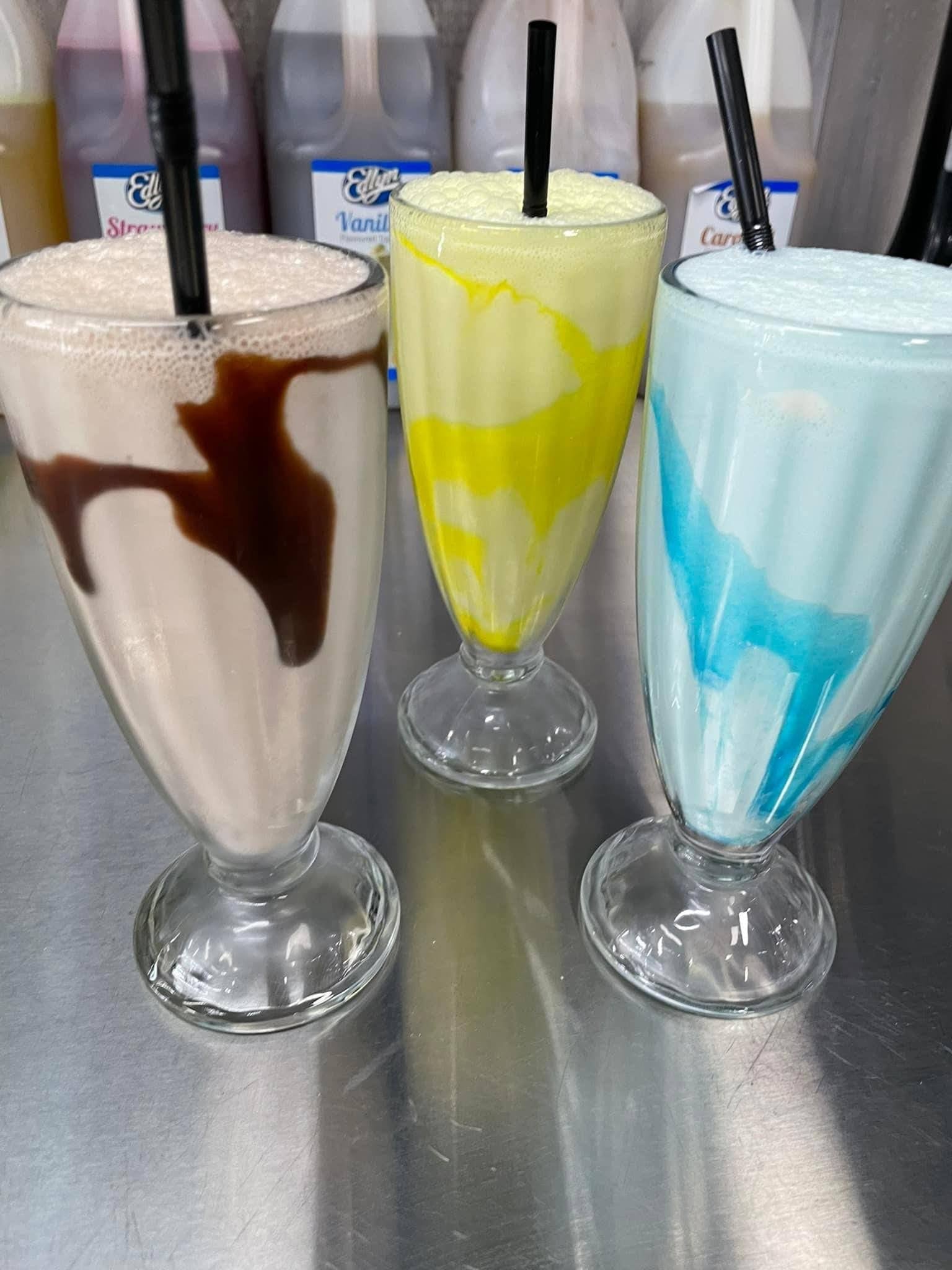 Mmm Milkshake!
Milkshakes, iced chocolates and coffees, spiders and bubble teas, we have them all.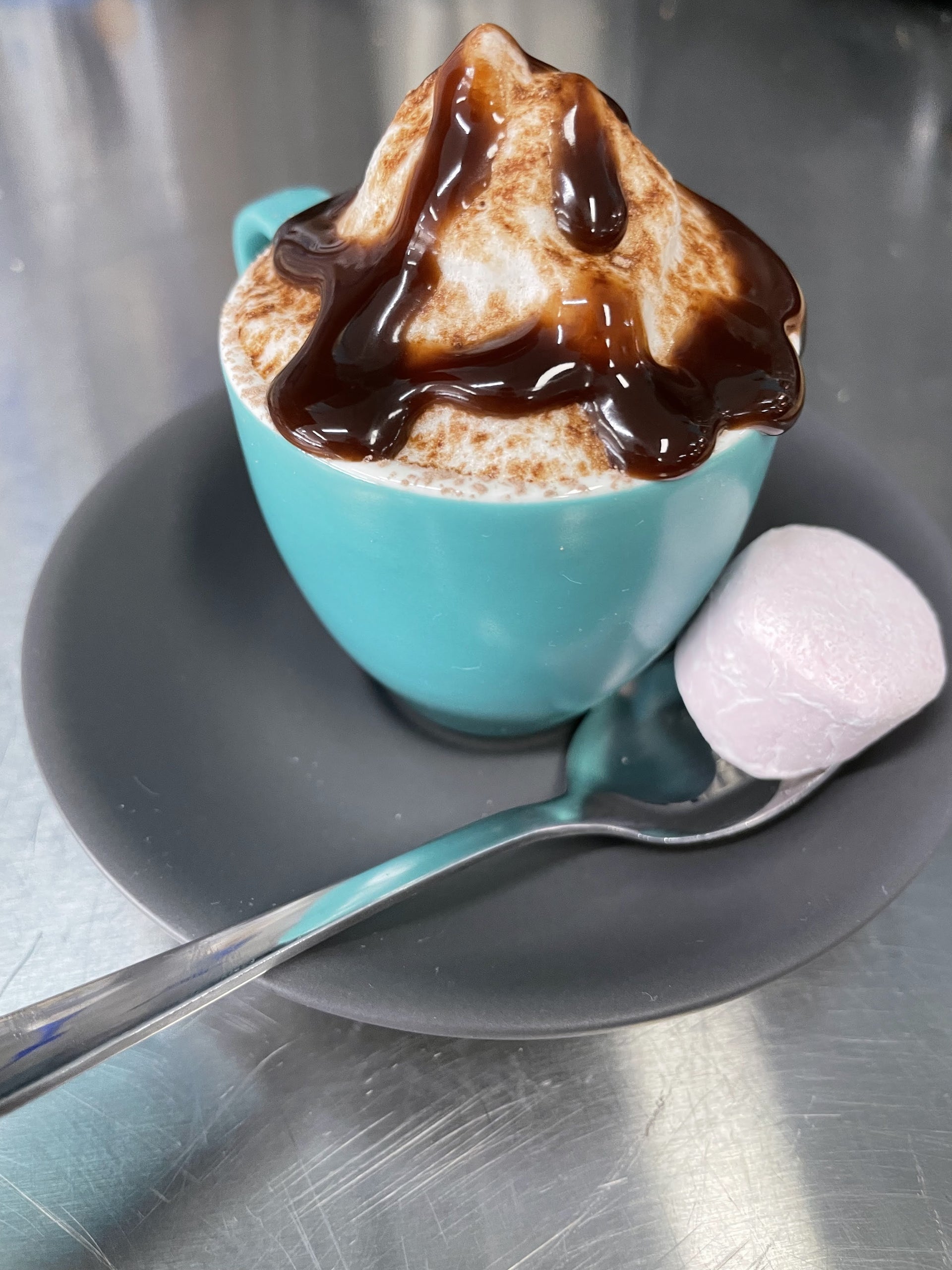 Babyccino
Bring the kids in for a Babyccino while you enjoy a luxury coffee, tea, latte, chai , hot chocolate or more. We also stock alternative milks.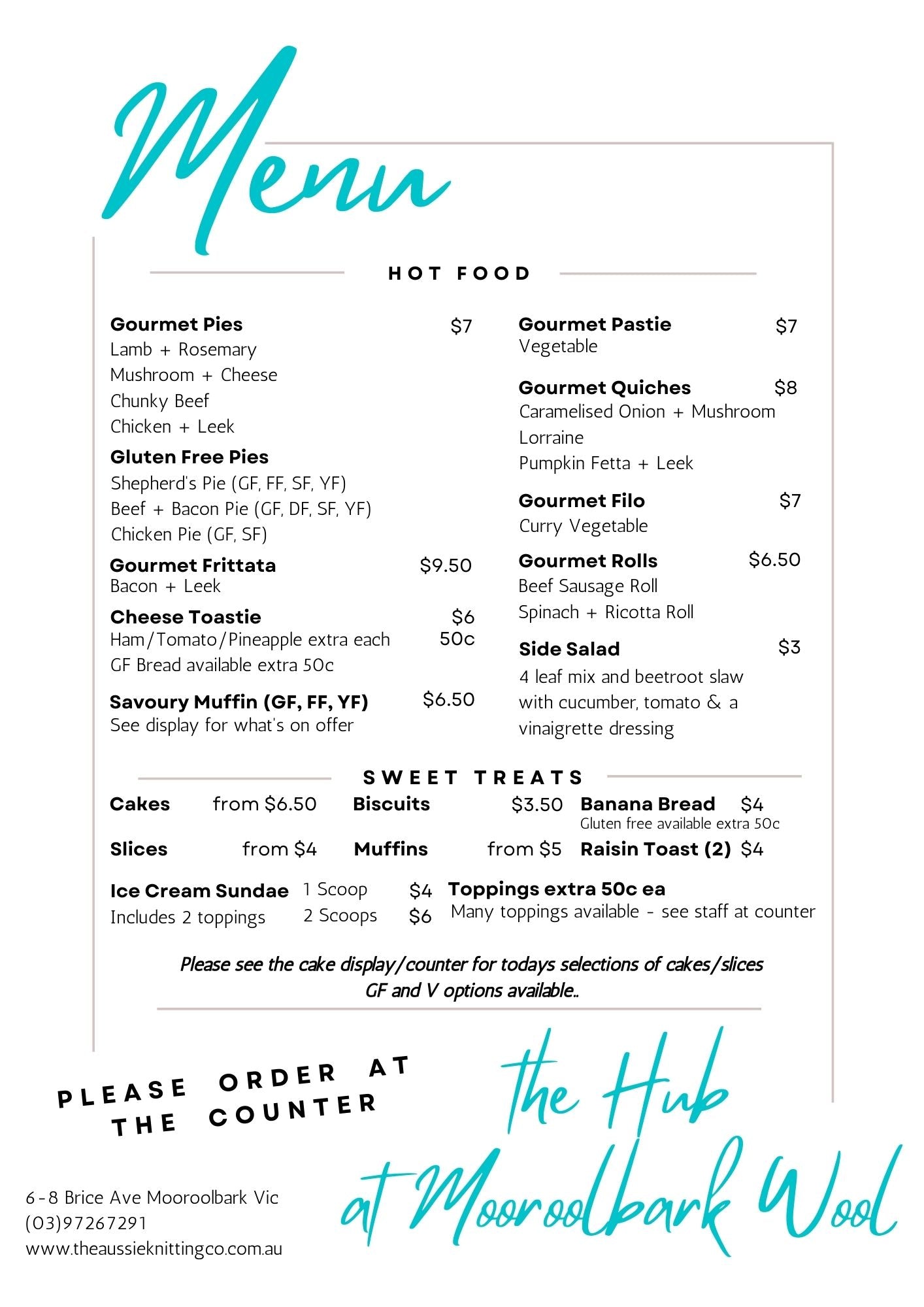 Want a Meal
Come in and enjoy one of our gourmet pastries, savory muffins, soups or a classic toastie. Follow it up with a sweet treat. We have gluten free options in both hot items and desserts.
Simply the best Hot Drinks
Try one of our luxurious hot drinks. Magic on those cold days or as an anytime pick me up. Relax at one of our comfy seating options or take away to enjoy on the run.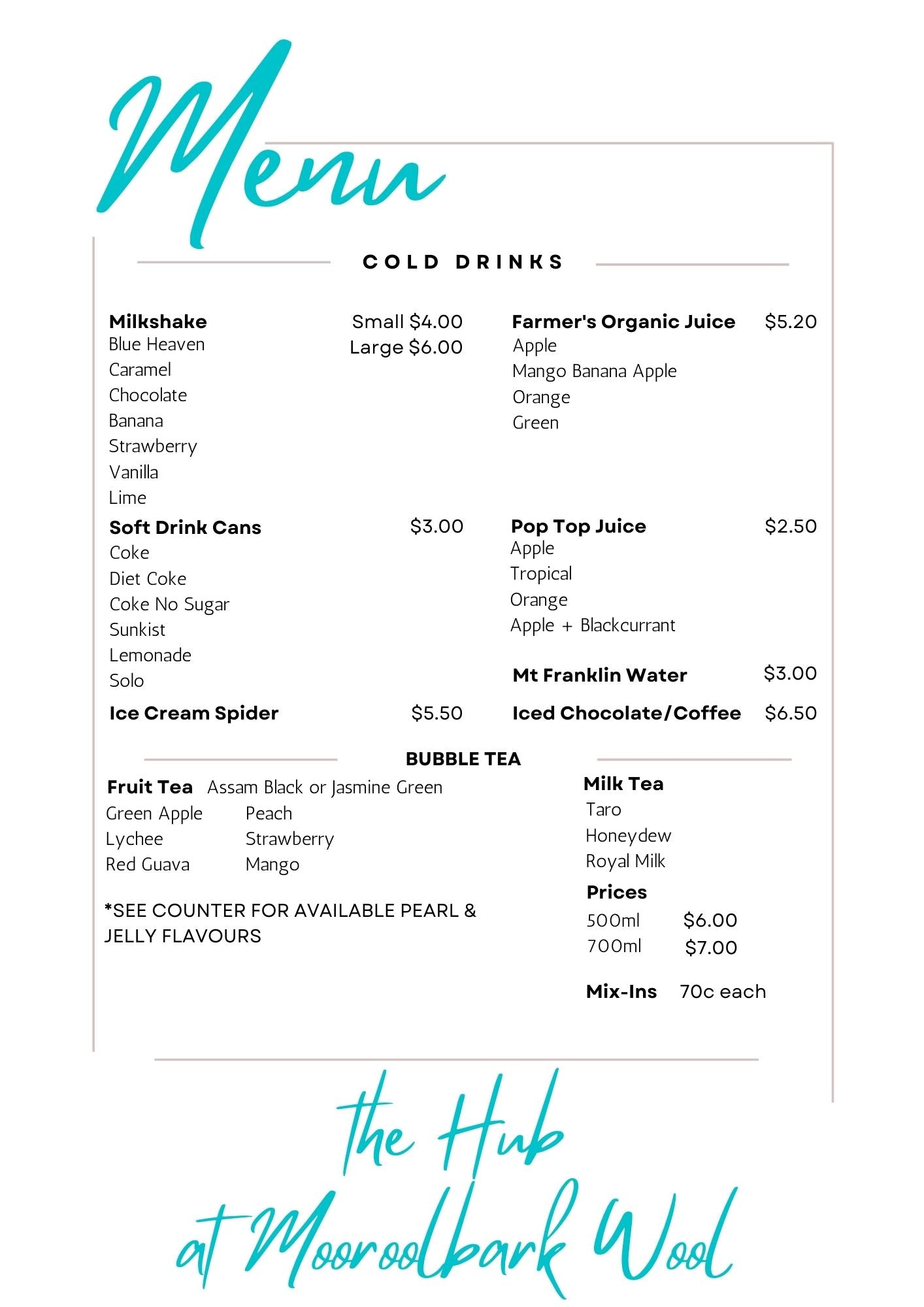 Brrr... Cold drink anyone?
We have a great range of old classics like milkshakes, iced coffees and chocolates, soft drinks and icecream spiders as well as fun and yummy bubble teas and organic juices.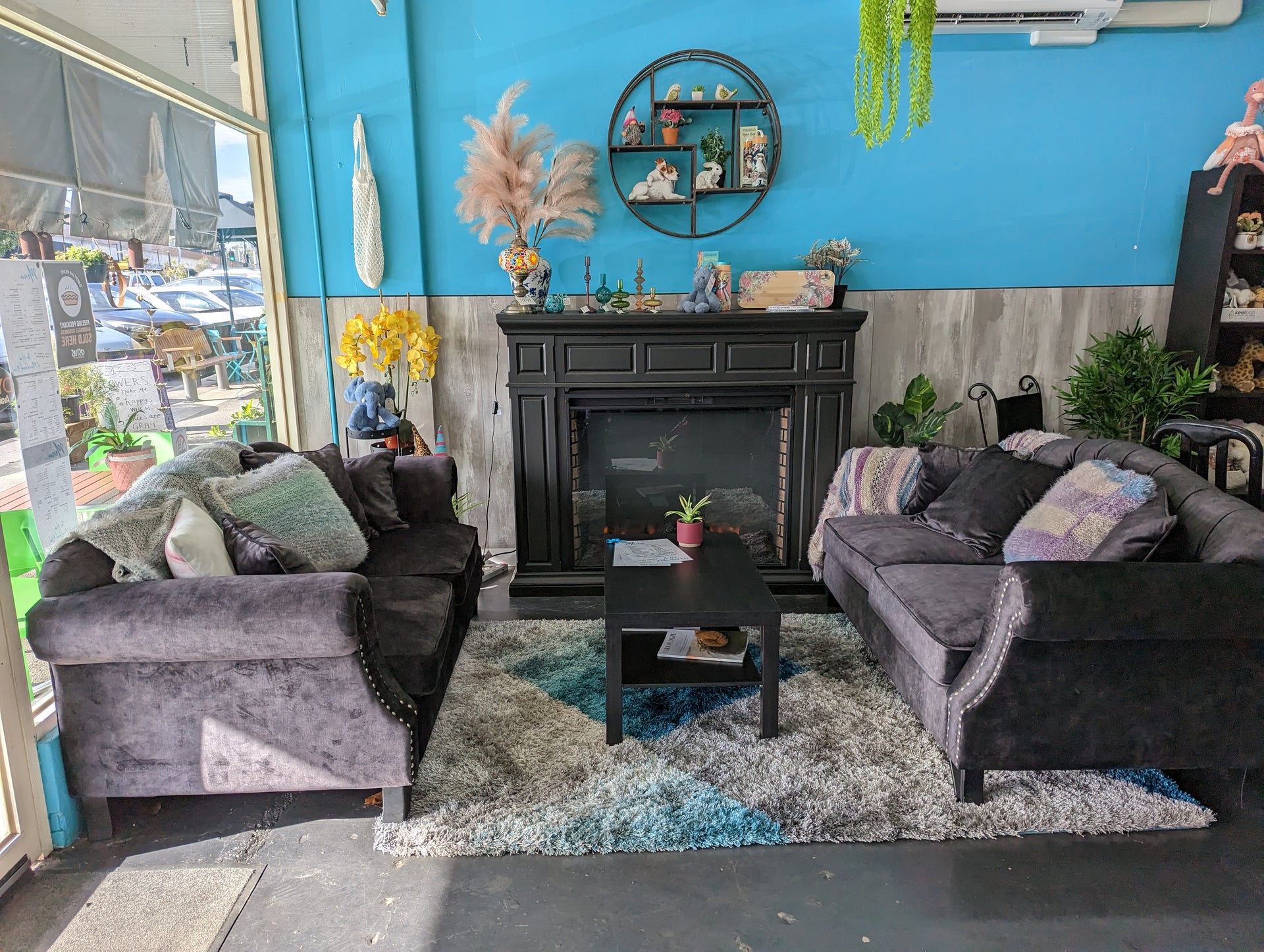 Super Cozy Lounges
Sit and enjoy the ambiance and coziness of our lounge area with fire place. Perfect for those cold winter days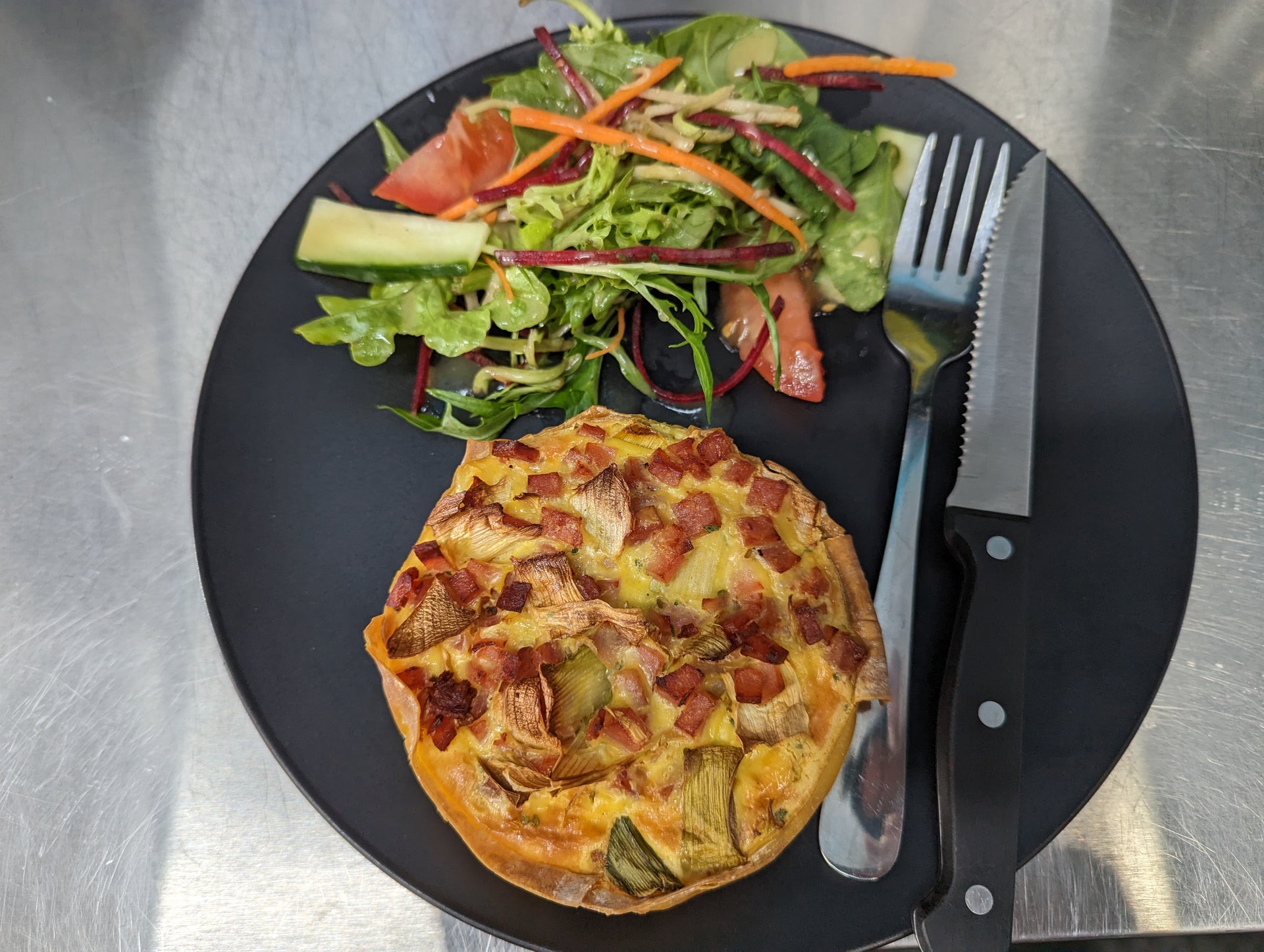 Yum, a Bacon and Leek Frittata
Just one of the scrumptious choices here at The Hub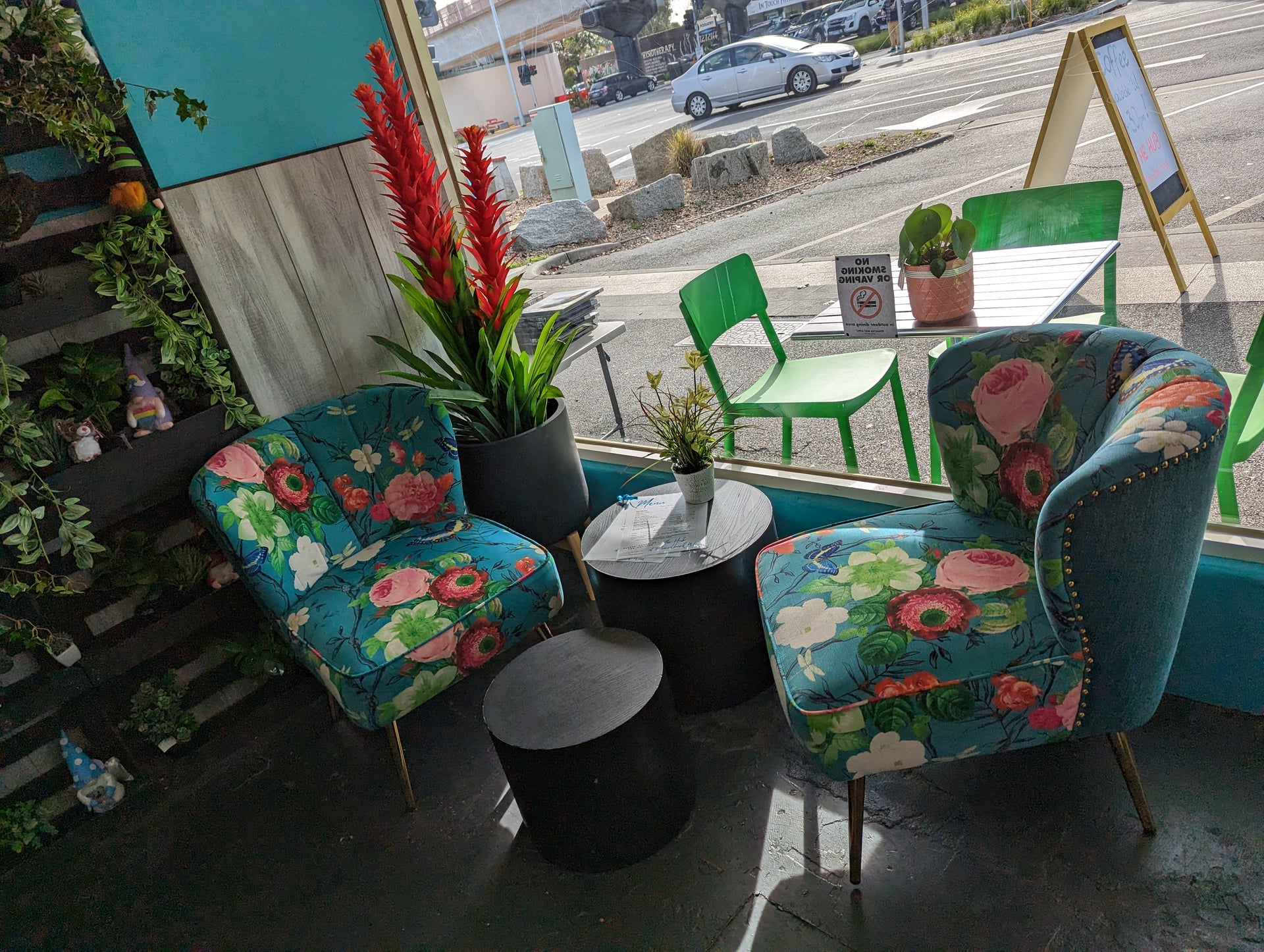 Sit and Watch the world go by
Our super comfy nook for two is perfect to sit and knit or to watch the world go by.
Want to book or have a question?
If you would like to book a table or a space for classes, are interested in selling on consignment or need more information please contact us on the below form or call us on 03 9726 7291